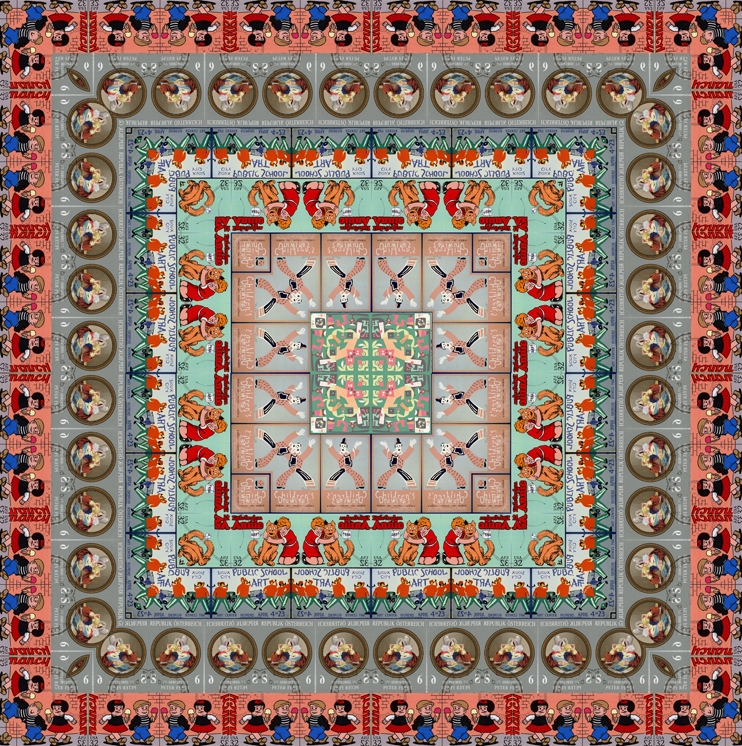 While working with the various textures and patterns of fabric I became fascinated by the way pattern can be combined to make new forms. I have always enjoyed the beautiful color lithography of Postage stamps. So I began collecting and creating sequences of them. Their cancellation marks often add a nice design element. At this time when I would meet new people and discuss my work I would often find a package of stamps in the mail. As a result I collected thousands of stamps to choose from.
Each piece has a theme. It is interesting to see stamps from various time periods work together, both with their imagery and their symbolism to create a new form. These are signed, limited edition digital prints of the stamps on archival paper with archival inks.
I have recently decided to add a stamp on each holiday. The newest are one for Easter #1 and #2 and one for Passover (Jewish Stars).